Formerly Cleantech Challenge México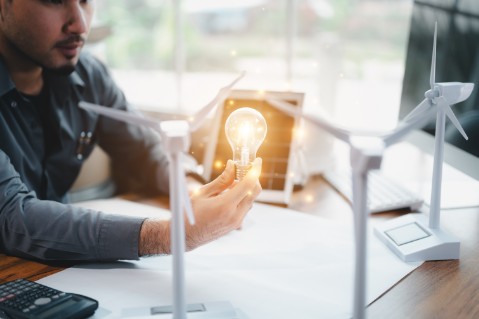 We promote the implementation of solutions to major problems through a continuous search for technological developments and innovative business models.
We are convinced that innovation is the way to solve the main problems that afflict Mexico and the world and that the future depends on our ability to develop and adopt new low-carbon technologies that replace fossil fuels, new mobility models, management of water and production, as well as the integration of solutions to achieve efficiency in the consumption of resources.
For this reason, at X Challenge we work to bring the industry closer to the generators of innovation and thus multiply their impact in order to promote sustainable prosperity and economic well-being. We provide support and experience from our mentors certified by the
MIT Venture Mentoring Service,
and this initiative was originally funded by
USAID
.
Our objective is to promote the generation of solutions to the effects of climate change, the main challenge today, promoting the development, integration or responsible use of technology, as well as the implementation of disruptive and inclusive business models. In this way, we seek to solve the problems definitively and at the same time impact productivity and competitiveness in the region.
X Challenge
arises from the evolution of Cleantech Challenge Mexico, an initiative funded by
USAID
and other donors in 2010, focused on the consolidation of the clean technology industry in Mexico and Latin America.
Throughout ten years, through work with more than 6,500 entrepreneurs representing almost 1,400 companies that have generated more than 10,000 green jobs, we have managed to develop and accelerate more than 7,000 solution proposals, led by at least a fifth of women entrepreneurs, a number that we promote and continues to increase over the years.
Since our inception, we have actively collaborated with multilateral organizations, development agencies, private initiative, government, academy, as well as national and international organizations that support entrepreneurship.
To increase the reach of our efforts, representatives from different industries come together who, by matching our goals, look for new ways to adapt and collaborate on sustainable solutions. In this way, a multiplier effect is achieved in the transition to a circular economy, w
ith companies such as City Banamex, Aeroméxico, Dow, Hoteles City Express, Coca-Cola, Femsa, Modulo Solar, among ohers.
Working with PFAN-LAC to create the next breakthrough innovation model